3 tips for leaders/managers and executives currently planning and/or implementing change to minimise angst to staff and financial risk to organisations. #1 might surprise you!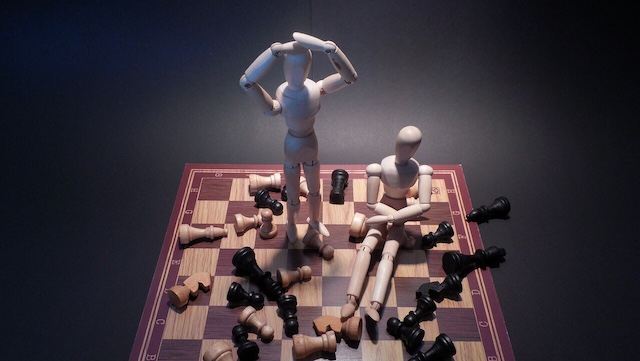 The impact of CHANGE to Organisational Culture is a crucial topic given the continued rise in technologies such as artificial intelligence and the rise in mental health-related injuries.
It is estimated that 4.8 million Australians (20.1 per cent) experienced a mental or behavioural condition in the past 12 months (2017-18). This was up 2.4% from 2014-15 (Cook 14 Jan 2019).
The impact of change on culture should, therefore, be top of your management and board agenda if it isn't already.
If not being discussed, then perhaps you are too far removed. Or perhaps you are avoiding the subject hoping it will pass.
Whatever the case, if the risks were to materialise, no one in their right mind wants the verdict of a governance audit investigation to conclude that it was "negligence".
Why? Because if it is not on the agenda, then you haven't considered the potential RISKS (and opportunities) associated.
To ignore it is to open yourself up to litigation (surrounding the wellbeing of staff), brand damage and financial viability of your business. Let's not forget the strain on your own mental wellbeing.
So what can you do to minimise the risks to people, organisation and yourself?
Let me start by saying this. There is no such thing as a "perfect implementation" when it comes to change.
Secondly, if you are in the planning phase of implementing a change, give yourself a bit of grace if things aren't progressing exactly as you had hoped.
Thirdly, let us acknowledge that we are all capable of making mistakes and that, it is ok to alter our approach and schedule, and still arrive at the same growth outcome.
As a trusted advisor, executive coach and change implementer for CEOs in blue-chip multinational, public service and not-for-profit organisations in the last 15+ years, I've planned and implemented several successful change programs.
But are there things that I would go back and change in my approach when I was leading organisational change projects?
The short answer is, YES.
I have some perspectives that may help you get some clarity on what to do next – so read on.
So what did I learn?
Here are 3 learnings and tips from my experience in priority order.
1. Check your own BIAS first.
Does your own Bias as a leader impact CULTURE during the planning and most importantly, during the implementation of a change project?
Have you considered the unintended impact of that bias on those around you?
Consider this perspective.
I often describe myself as a voyager because my family migrated from the Pacific Island of Samoa to New Zealand when I was 10 years old. I didn't speak English so my siblings and I were often teased and bullied by other kids for several years thereafter and often resulted in punch ups.
As the eldest of six (6), I felt it was my duty to protect my brothers and sister. It was hard to adjust to a new culture – but we did our best and persisted.
After finishing high school and tertiary education, I moved to Australia in my 20s in search of that better life. I went back to NZ for a few years and then moved to the UK for 7 years before returning to Australia in 2010.
My upbringing has meant that I have learnt to thrive under change and adapt quickly because it has provided me with lots of opportunities.
However, that is not everyone's experience and reality. That is not everyone's story.
What I (or you) may consider the norm – is not someone else's norm.
To those that are shy, change is terrifying. To those that are comfortable, change is intimidating. To those that are resilient, change is full of blessings and opportunities despite the risks.
Tip #1 – Consider your own bias first so that you can keep yourself in check. Then identify your people's bias so that you can find the GAP.
Use that insight to help and coach them in overcoming their fears and get buy-in to the changes that you are planning.
Help them to make sense of their fears. To acknowledge it is a natural emotion and most importantly, how to move past them and see the opportunities and blessings that await.
2. Understand the Current Environment.
Have you considered the impact of previous changes on your organisation's current culture, before implementing a new change initiative?
What is the mood of your people?
It's been said, that "change is the only constant" (Heraclitus). That may be true, however, it doesn't make it easy to take action for everyone.
For example, if you have ever suffered a major setback, I'm sure you can appreciate that even the most resilient of us have a breaking point.
And when we break, we sometimes say and do things that we wouldn't normally have done.
My experience has taught me, that when people find themselves in the "fight or flight" mindset, they focus on self-preservation rather than what is best for the group overall.
Therefore, taking positive action becomes near impossible until they have made sense of how they arrived there.
Only then, can you help them recognise that the risk is not insurmountable and they can move forward towards growth.
Consider this lens.
Several change initiatives have already happened within your organisation. You don't know why or how, but the experience for people appears to have been negative.
Rather than addressing the previous issues (regardless of whether you lead those previous changes or not), you push ahead with the new change, because logically it makes commercial sense.
You push ahead and complete the change project.
Results-wise, the business and technical objectives have been achieved but a culture of contempt has intensified.
What would I know?
As a former Director of Operations and Chief Operating Officer, I've planned and implemented multiple Change Projects that have resulted in organisational restructures.
Results-wise, the bottom line returns were fantastic including turning an after-sales business unit of a multinational from a cost centre into a profitable unit (25% ROI) during a recession, returned a member fund organisation from a $138m deficit into a $204m surplus in three years and increased cash flow/balance by over 100% and turnover by over 25% for not for profit organisations.
However, there are always aspects of those change projects that I would change.
Tip #2. – Help people understand the purpose of their emotions towards impending changes.
The sooner they understand, the sooner they become less resistant and take action to change.
Help them to grieve the past norms by using models such as Kubler-Ross's 5 Stages of Grief and Prochaska & Clemente's 5 Stages of Change to identify where they are at emotionally.
When people better understand why they feel the way they do, they are then able to "Respond" appropriately, rather than "Reacting".
Spending more time here early in the change process will save a lot of heartaches further down the line.
For further information on understanding "why some people appear to cope better with change than others" so that you can help and coach them – read my earlier blog on that subject here.
3. Consult to Understand rather than to Validate.
As leaders, do you ever feel like certain people in your organisation are always giving you advice on how to better lead, plan and implement a change?
It's a bit like getting advice on how to raise your kids from someone who doesn't have children, isn't it?
Perhaps you were that person early on in your life and career until you were promoted into the management ranks or had kids yourself.
When you eventually became a parent or an executive leader, you come to realise, that knowledge and experience are two different things.
As a former COO, I know its frustrating for leaders too when staff appear to actively resist change. If only they would realise that you mean the best for them right?
However, let's not project our frustration at the situation on them. Our job is to lead rather than to remain the technical experts. Ask questions to understand things from their frame of reference.
Consider this frame of reference.
People want to feel like they have had input and that they were at least heard.
A "lack of communication" by leaders is often referenced as the main issue with why change projects aren't going to plan.
Allegations of bullying is a form of resistance for those who feel that they have not been heard. (Side note: I acknowledge that there are genuine cases of bullying – however that is not the point I am making here).
If you have implemented tips #1 and #2 above, now you should understand the GAP between our bias and our people as well as the past environment that has created their fearful perception of the future – we should have some empathy in realising that they just want some reassurance that it is a difficult transition.
So let them be heard – even if you have heard it multiple times before.
Waiting for people isn't the issues – it's our attitude whilst we are waiting.
Tip #3. – Consult by asking to understand rather than asking to validate our bias and experience.
Keep the itty-bitty-shitty-committee in our head at bay and don't get offended by people questioning your credibility. Remember – respond rather than react.
There is a difference between designing a great change strategy and successfully implementing it. We are only as good as the people around us – so implementing it, requires buy-in. They might have some ideas that you haven't considered.
At the end of the day, we can't make everyone happy. We are all different people with different backgrounds, experiences and approaches.
We are not always going to agree with everything – so don't try and make everyone happy. Sometimes, people find their true calling in other organisations, so help them buy-in and stay or help them go.
I wish you well in planning and implementing your change initiative.
PS: If you are finding that the project that you are working on right now, is impacting your mental wellbeing and you want a sounding board that can help you find clarity, then book a FREE 45-minute no-obligation chat with me here.